Table of Contents
---
I. Finding the Best Canadian Pharmacy for You: Things to Consider
II. How to Get the Best Canadian Pharmacy Experience
a. How to Tell if Your Pharmacy Is a Rogue
---
You're a savvy shopper. You know that prescription drugs in the U.S. are significantly more expensive than in many comparable countries.[1] Which is why you're doing the smart thing and looking online for cheaper alternatives.
Canadian mail-order pharmacy websites are very popular right now, but a simple Google search will yield hundreds if not thousands of results. How do you know which is the best pharmacy for you?
While we at Rx Connected are obviously biased towards ourselves, we value our customers' freedom to choose and want you to have the best shopping experience possible. We also want you to stay safe.
So while there isn't an objectively "best" Canadian pharmacy service on the Internet, this article will give you a guideline on how to find the best Canadian pharmacy for you.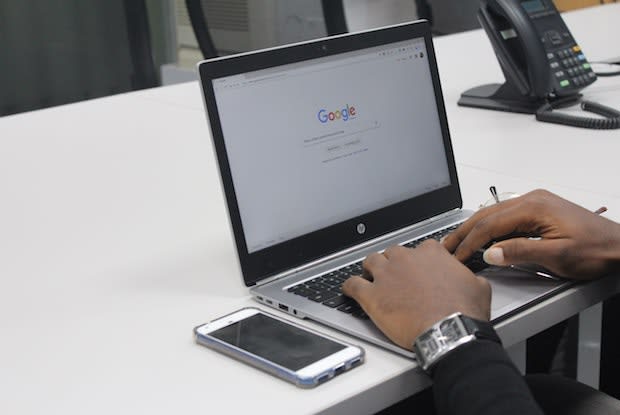 Finding the Best Canadian Pharmacy for You: Things to Consider
We all have different preferences when it comes to choosing who we do business with, but there are certain must-haves that most of us will agree on. This includes: how reliable and trusted the Canadian pharmacy is, is it qualified to deliver the service, whether the service is of good quality, and whether the prices are reasonable.
JOIN MAILING LIST
Get savings updates for Your Medications
Specials offers, medication updates and health news delivered right to your inbox.
Qualification
First and foremost, you want to make sure that the company you buy from is safe and qualified to deliver its service.
Unlike, say, a computer, if you find something faulty with your pharmacy product, you can't simply return it and demand a refund. Receiving low-quality, incorrect, or counterfeit medication can be dangerous to your health.
When you buy medication at your local brick-and-mortar pharmacy, you have peace of mind because the drug you receive has been approved by regulatory bodies and is dispensed by a licensed pharmacist.
We don't think the online experience should be any different.
Rx Connected and other high-quality pharmacy websites are certified by the Canadian International Pharmacy Association (CIPA).[2] Based in Richmond, BC, we are also a member of the International Pharmacy Association of British Columbia (IPABC).[3]
Having these accreditations means we uphold stringent quality standards in order to maintain our membership. These standards include:
Always requiring a prescription
Offering a 90-day supply maximum of medications
Providing patients with access to a licensed pharmacist for consultation
Keeping a detailed medical profile of each patient to avoid adverse drug interactions
Never selling controlled substances like narcotics and tranquilizers
While we ship our medications from countries outside of Canada, you can rest assured that every pharmacy we work with is licensed by the regulatory body of their respective jurisdiction. Patients also have the choice to ship medication from a country of choice, provided there is supply.
Price
Of course, price is a big component of shopping, so make sure you do plenty of research. Browse the price of generics and brand-name medications from your local pharmacy as well as various online pharmacies.
Watch out for prices that are too good to be true. This can be tricky because medicine in Canada is typically substantially cheaper than American prices, and Canadian prices can sometimes be surprising. You can check if the Canadian price you see on a website is the norm by looking up the prices of drugs in Canadian brick-and-mortar pharmacies like Shoppers Drug Mart and London Drugs.
Many pharmacy websites also ship medicine from countries outside Canada. These prices can look different too.
Why are Canadian prices so much lower? It's because the price of medication is closely regulated by the Patented Medicine Prices Review Board (PMPRB).[4] At this time, the United States does not have a similar system in place.
At Rx Connected, we believe that everyone should have access to the medicine they need, regardless of price. If, over the course of your pricing research, you find a lower price for your drug advertised by another pharmacy, we may be able to meet or beat that price by 10%.
Service
Finally, you want a positive shopping experience. Buying medication should feel easy and your privacy should be respected.
Keeping your personal and financial information safe should be a top concern. Fortunately, CIPA-regulated websites are required to uphold stringent confidentiality standards. For example, Rx Connected uses 128-bit SSL encryption.
Customer service can also tell you a lot about a pharmacy. If you contact the company during business hours and are forced to wait a long time, or if you don't even receive a response, chances are the company cares more about making money than providing a positive experience for customers.
To be as accessible as possible, Rx Connected is open seven days a week. We do not outsource our services: every member of our team works in-house at our Richmond, BC office just an hour north of the American border. Having everyone in one place means we have optimal control over the way we communicate with customers.
And if you are contemplating being a customer of a Canadian online pharmacy, you should expect nothing short of typical Canadian politeness!
How to Get the Best Canadian Pharmacy Experience
So how do you find a pharmacy service that meets all these price, service, and quality standards?
A good place to start is the Canadian International Pharmacy Association (CIPA). It is considered the gold standard in evaluating the pharmacy website. It is also linked to from HealthLinkBC, the official provincial health resource for British Columbia. [5]
The Canadian International Pharmacy Association (CIPA) is a Canadian association of licensed, retail pharmacies. Online pharmacies with CIPA certification are licensed and regulated by the government for safety.

—

HealthLinkBC
How to Tell if Your Pharmacy Is a Rogue
Now, selling cheap prescription drugs to Americans is big business. Everyone knows that Americans often struggle to afford medicine, so it's safe to assume that many companies are after your coin. So it's important to learn how to protect yourself and find a pharmacy that's there for your wellbeing, not your wallet.
Here are hallmarks of so-called "rogue" pharmacies that are unlicensed operations existing just to get money from you:
Claims that you can buy popular medications like Viagra without a prescription. This is a popular claim based on the misconception that Viagra is a recreational drug. Moreover, many patients are embarrassed to discuss Viagra with their doctors. But Viagra (sildenafil) is for treating erectile dysfunction, not to boost sex drive. [6] Viagra also requires a prescription to obtain, because using it when you have certain health conditions can be dangerous.
Lack of an address or PO box. Many pharmacy websites will claim they are Canadian and may even sport a maple leaf. But anyone can call themselves Canadian and put a Canadian flag on their site. Check if the website you want to support has an address in Canada. If it doesn't, there is a good chance it operates from somewhere else and is doing so unethically.
Selling prescription medications that are controlled substances. When you find a new Canadian pharmacy site, quickly search it for controlled substances like Xanax (a minor tranquilizer) [7] and codeine (an opioid). [8] These prescription drugs, while medicine, can be dangerous if not taken as directed by a doctor, and they can be mind-altering and addictive. Never buy so-called Xanax or codeine from an online store. You may end up with a dangerous product that is not Xanax or codeine at all.
Grammatical/spelling mistakes and poorly designed site. If the web design is shoddy and rife with writing mistakes, it was likely cobbled together in a rush with the sole purpose of earning a quick buck. If the writing feels stilted to read, it may have been translated through a software program and not checked for writing quality.
If you're still not sure about the Canadian pharmacy you're researching, don't hesitate to pick up the phone and give them a call. A reputable pharmacy should be responsive and happy to answer your questions.
DISCLAIMER: The content in this article is intended for informational purposes only. This website does not provide medical advice. In all circumstances, you should always seek the advice of your physician and/or other qualified health professionals(s) for drug, medical condition, or treatment advice. The content provided on this website is not a substitute for professional medical advice, diagnosis or treatment.