Table of Contents
---
b. Buteyko Breathing Technique
---
What is Asthma?
Asthma is a respiratory disease that causes your airways to narrow, making breathing more difficult. There are several common symptoms of asthma, including shortness of breath, wheezing, coughing, sleeping difficulties, and chest tightness. Symptoms can vary between patients. Many patients have severe asthma and suffer the symptoms each day while others have controlled asthma and rarely experience symptoms. [1]
Asthma is very common and affects more than 25 million Americans. The condition is more common in children than in adults but can develop at any age. [2] While asthma is a chronic disease with no cure, there are several prescription medications available that can help control symptoms. Common asthma medications include Advair Diskus (fluticasone and salmeterol), Asmanex Twisthaler (Mometasone), and Singulair (Montelukast). Asthma patients should also carry a quick-relief inhaler such as Ventolin (albuterol) in case they suffer from sudden shortness of breath.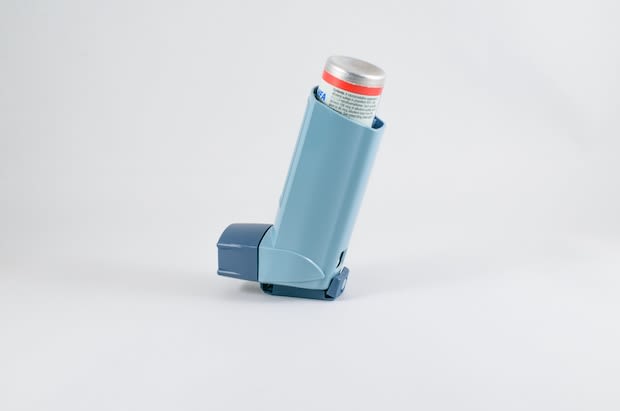 There are many different asthma triggers and each patient reacts differently to certain irritants. If you struggle to control your asthma, you should consider keeping a diary of your food, drinks, environment, and symptoms to narrow down your possible asthma triggers. Identifying your triggers makes it easier to manage your surroundings.
In addition to using prescription medications, there are also several home remedies that may help reduce the severity of asthma symptoms. Keep reading to learn more.
Breathing Exercises
People that have asthma may have a different breathing pattern from those that do not have respiratory issues. This can include breathing more quickly or having an uneven breath length. These patterns may reduce the effectiveness of your breathing and allow stale air to accumulate in the lungs. Using breathing exercises can help you feel more in control of your breathing. [3]
a. The Papworth Method
The Papworth method is a breathing and relaxation technique that has been used for more than fifty years to help asthma patients. This technique concentrates on using your diaphragm during breathing and is most effective for people that have mild to moderate asthma. Breathing using the Papworth method involves breathing slower with a longer exhale. The majority of movement should come from the stomach rather than the chest. [4] It is usually recommended to complete a training course before using this exercise daily.
b. Buteyko Breathing Technique
The Buteyko breathing technique (BBT) is a different series of breathing techniques. Once again, this method focuses on slow and gentle breathing to help you feel more in control. BBT involves focusing on exhaling through your nose, rather than the mouth. Breathing out of your mouth may dry out your airways, making them more sensitive. [5]
c. The Pursed Lips Method
Another type of breathing exercise that might improve your asthma symptoms is the pursed lips method. This involves slowly breathing in through your nose before breathing out of your mouth. When breathing out, you should purse your lips, similar to how you might blow out a candle. You should breathe out slowly, and this should take roughly twice as long as it takes to breathe in. This technique can be combined with the Papworth method. [4]
Foods and Herbs
There are many different foods, drinks, and herbs that can help reduce your asthma symptoms. Along with these remedies, eating a healthy, balanced diet full of fruits and vegetables can help. There is a link between being overweight and severe asthma, so losing a few pounds may help your breathing control.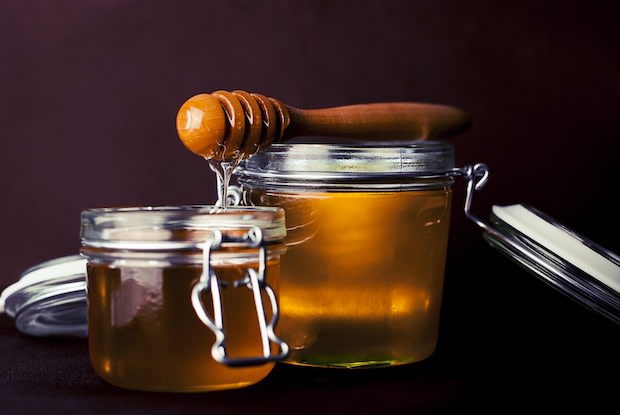 a. Honey
Honey is a well-known remedy for the common cold and other general illnesses. This is because it can soothe a sore throat and can reduce coughing. Coughing is also a symptom of asthma and can be a sign of inflamed airways. Honey can be taken on its own, or mixed with hot water or tea. [6]
b. Garlic and Ginger
Garlic and ginger are both foods that can be used as a natural remedy for many conditions. This is because they both have anti-inflammatory properties. There is no conclusive evidence that either will reduce the symptoms of asthma. However, asthma is an inflammatory condition so using garlic and ginger in your cooking may help relieve symptoms. [5]
c. Caffeine
Caffeine can be a useful home remedy for asthma. This is because it is a mild bronchodilator. This means that it helps open your airways and may improve breathing in asthma patients. Drinking hot beverages can also help with congested airways so drinking hot tea or coffee may help with your symptoms. [7]
Yoga and Exercise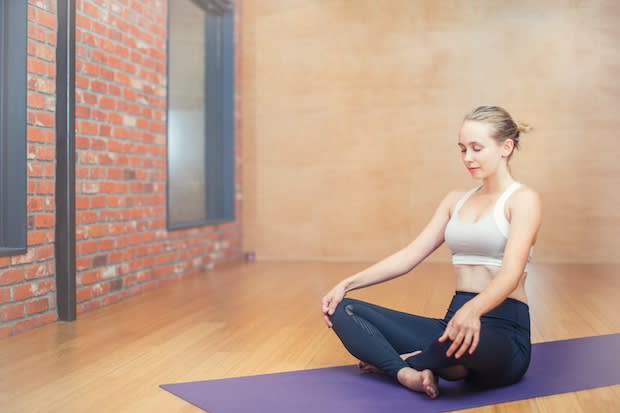 a. Yoga
As mentioned, both breathing exercises and losing weight can help with your asthma. Yoga combines breathing exercises with stretches to increase your fitness. Additionally, it may also reduce stress, which is an asthma trigger. Slouching may cause your chest muscles to tighten, making breathing more difficult. Improving your posture with yoga is another reason it can help asthma patients. [3]
b. Exercise
Regular exercise can help for a number of reasons. As well as helping you to lose weight, exercise can boost your immune system and improve your lung capacity. Swimming and hiking are both beneficial as you can focus on your breathing while exercising. If you prefer to play sports, then short-exertion sports such as baseball and volleyball are recommended. [8]
The content in this article is intended for informational purposes only. This website does not provide medical advice. In all circumstances, you should always seek the advice of your physician and/or other qualified health professionals(s) for drug, medical condition, or treatment advice. The content provided on this website is not a substitute for professional medical advice, diagnosis, or treatment.