Table of Contents
---
---
What is Asthma?
Asthma is a chronic respiratory disease that makes it more difficult for people to breathe. The condition causes your airways to narrow, which can cause problems. The most common symptoms of asthma include:
Shortness of breath

Feeling as if you cannot breathe properly

Rapid inhalation

Wheezing

Chest tightness

Coughing

Sleeping difficulties [1]
Asthma is a common condition and affects more than 330 million people around the world. [2] Despite being so prevalent, the exact cause of asthma is still unknown. While we do not know what causes this disease, there are several risk factors that can increase your risk of developing asthma. Keep reading to learn more about genetic and environmental risk factors.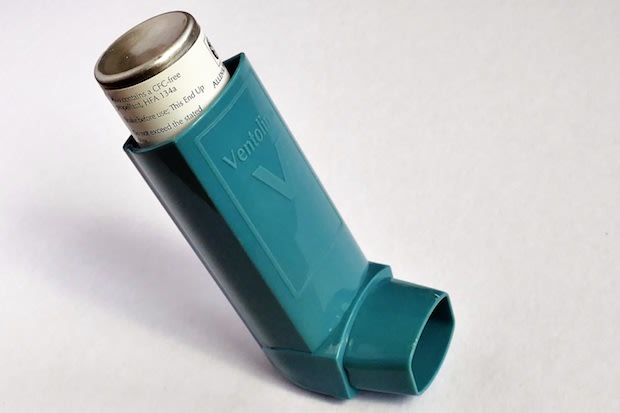 Risk Factors for Asthma
a. Family History and Gender
Asthma often runs in families. Those who have asthmatic parents are between three and six times more likely to develop asthma than someone with no parental history of the condition. [3] More than half of all asthma cases are at least partially a result of hereditary factors. [4] However, many people develop asthma without having any other family members with the condition.
Another genetic risk factor can be gender. During childhood, asthma is more prevalent in girls than in boys. However, this balances out during adolescence and young adulthood. By the age of 40, more women than men have asthma. [4]
b. Allergies
Allergies are a major risk factor for developing asthma. Around 80 percent of asthma patients are allergic to things that can be found in the air. Common allergens include dust mites, pollens, mold, and animal dander. [5] Often, these allergy triggers lead to asthma symptoms. This is known as allergy-induced asthma. Many asthma patients have more than one asthma trigger. People with allergy-induced asthma can also develop asthma from other causes. [6]
c. Smoking
Smoking can cause a lot of damage to your lungs and impact your breathing. Smoking also substantially increases your risk of developing asthma. Tobacco can cause mucus and other substances to build up, narrowing the airways. When tobacco smoke is inhaled, it irritates these substances, resulting in asthma symptoms. [7] Second-hand smoking can also increase the risk of asthma. People whose mothers smoked during pregnancy also have an increased risk of asthma. [3]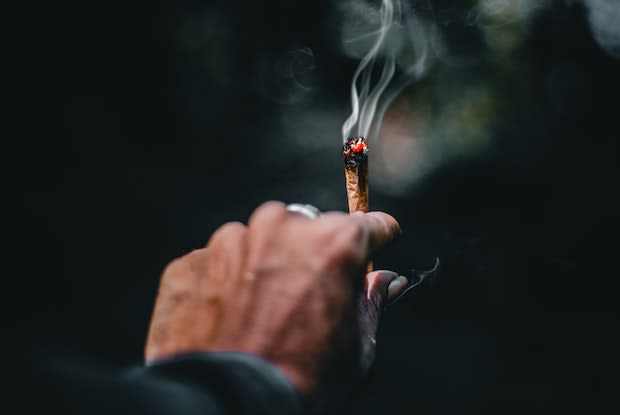 d. Air Quality and Pollution
Exposure to air pollution can increase your risk of asthma. This is a primary reason why people that grow up and live in urban areas have a higher risk of asthma than those that live rurally. [3] Ozone and sulfur dioxide are ingredients in smog and can irritate and block air passages. During periods of heavy air pollution, there is an increase in hospital admissions for asthma patients. [4]
Air quality can also be a worry for people with certain occupations. Around one in six asthma cases developed during adulthood are caused by occupational exposures. Harmful substances can include chemical fumes, solvents, vehicle exhausts, and industrial dust. [8]
It is also important to consider the air inside the home. Internal pollution can also cause or trigger asthma symptoms. Common indoor pollutants include nitrogen dioxide from gas stoves, cigarette smoke, mold, household cleaners, and paints.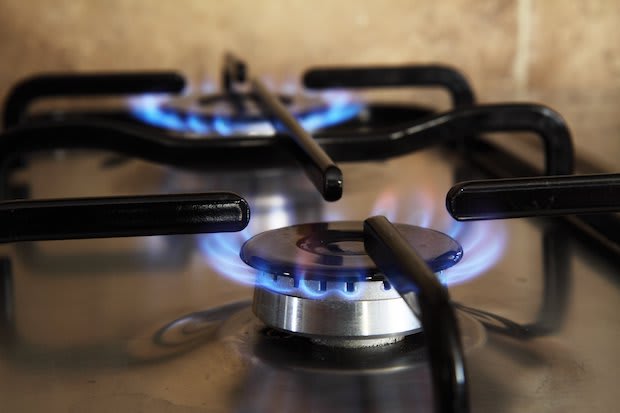 e. Respiratory Infections
Suffering from a respiratory infection during childhood can cause asthma symptoms, including shortness of breath, wheezing, and coughing up mucus. These infections can include flu and pneumonia. Some children who have these diseases may later develop chronic asthma.
f. Obesity
Obesity is a less well-known risk factor for asthma because it doesn't appear to directly affect the lungs or airways. However, studies show a link between being overweight and having asthma. Around seven percent of people with a normal BMI (body mass index) suffer from asthma. For obese people, this increases to 11 percent. While it is not known why this link exists, it is thought that extra weight in the chest or abdomen may constrict the lungs, lessening their effectiveness. Those who are overweight or obese may also have more uncontrolled asthma and require more medications. [9]
The content in this article is intended for informational purposes only. This website does not provide medical advice. In all circumstances, you should always seek the advice of your physician and/or other qualified health professionals(s) for drug, medical condition, or treatment advice. The content provided on this website is not a substitute for professional medical advice, diagnosis, or treatment.