Table of Contents
---
III. Avoiding Bacterial Resistance
IV. Potential Side Effects of Xifaxan
V. What to Do if Symptoms Persist or Worsen
---
What is Xifaxan used for?
Xifaxan (rifaximin) differs from other antibiotic medications that enter the bloodstream and fight infections throughout the body. When you take Xifaxan, this drug remains in the intestines. This makes Xifaxan, also known as rifaximin, highly effective at treating conditions related to bacterial overgrowths in the stomach. Xifaxan is commonly prescribed to treat traveler's diarrhea (E. coli infection), irritable bowel syndrome with diarrhea (IBS-D), and hepatic encephalopathy.
Xifaxan is mainly used to fight infections caused by the bacteria Escherichia coli (E. coli). The FDA approves Xifaxan use for adults and children over the age of 12. This antibiotic should be avoided if you are allergic to rifapentine, rifampin, rifabutin, and rifaximin. Additionally, patients with viral or parasitic infections should avoid taking Xifaxan because this medication only works for bacterial infections. [1]
If your doctor has prescribed Xifaxan 550 mg, visit RxConnected to place your order today. Like any medication, Xifaxan may cause several side effects. Speak with your doctor if you are concerned about the risks of taking Xifaxan. Read on to learn about the things you should know before starting this antibiotic.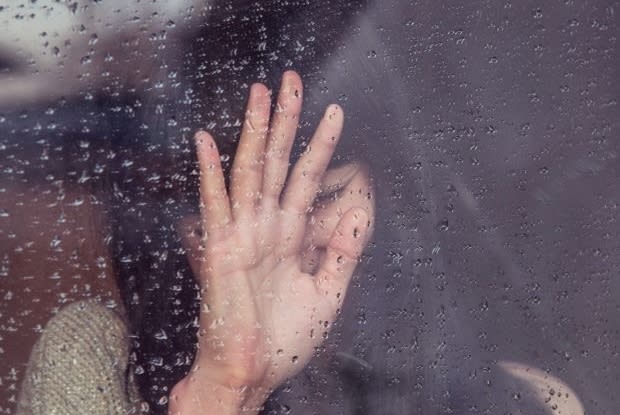 How does Xifaxan Work?
When Xifaxan enters your body, it begins to relieve pain in the intestines by reducing inflammation. The active ingredient in Xifaxan, rifaximin, has also been found in studies to increase beneficial bacteria in the gut, improving your digestive health. Xifaxan prevents bad bacteria like E. coli from attaching to the cells of your small intestine so you start feeling better right away. [1]
Reducing harmful bacteria in the gut has many benefits. In addition to improving symptoms of traveler's diarrhea and IBS-D, fewer bad bacteria in the stomach can reduce your body's toxicity levels. In patients with liver disease, toxins in the body cannot be efficiently removed, leading to high toxicity and risk of brain damage (hepatic encephalopathy). Because of its toxin-reducing effect, Xifaxan can be prescribed to treat hepatic encephalopathy symptoms like disorientation, confusion, and forgetfulness. [2]
Avoiding Bacterial Resistance
Taking too much of any antibiotic can lead to a dangerous condition called bacterial resistance. Overusing antibiotics allows the harmful bacteria to become resistant to the medication. If bacterial resistance is allowed to build up over time, antibiotics like Xifaxan will eventually become less effective at treating symptoms.
Thousands of Americans are fatally infected by harmful, drug-resistant bacteria every year. Bacterial resistance should not be taken lightly, which is why it is important to always follow your doctor's prescribed dosage and not take more than you are directed. [2]
Side Effects of Xifaxan
Xifaxan generic has several potential side effects that you should know before starting treatment. For example, some patients experience tiredness, dizziness, headache, and nausea. Other side effects may include:
Swelling in the extremities (hands and feet)
Severe abdominal pain
Bloody or watery diarrhea
Abnormal liver function
Fever
Fluid buildup in the stomach area (bloating, trouble breathing, weight gain)
Before taking Xifaxan, inform your doctor about the medications you are taking to avoid drug interactions. Drug interactions can increase the risk of severe side effects and may reduce the effectiveness of this antibiotic. Common medications that interact with Xifaxan are cyclosporine, ketoconazole, and warfarin. Other known interactions include:
Heart and blood pressure medication (amiodarone, verapamil, quinidine)
Anti-viral drugs (saquinavir, ritonavir)
Antibiotics (erythromycin, clarithromycin) [3]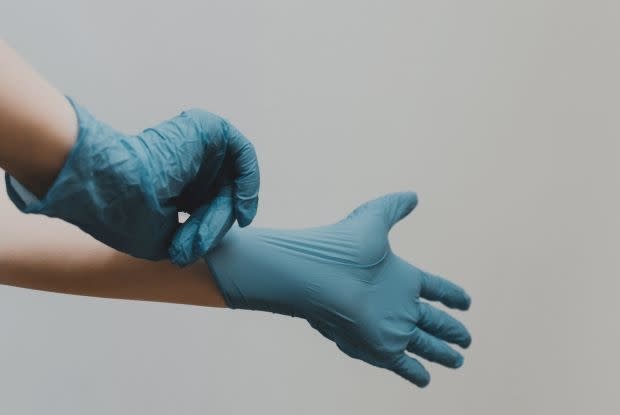 What to Do if Symptoms Persist or Worsen
If the cause of your infection is not bacterial but viral, fungal, or parasitic, Xifaxan may not work. Xifaxan is also not indicated for certain types of harmful bacteria, especially methane-producing bacteria (methanogens). [3] If your symptoms do not improve after 24 hours of taking Xifaxan, you may need to talk to your doctor. Similarly, speak with your doctor if your symptoms worsen after taking rifaximin.
Buy Discount Xifaxan
Xifaxan is a relatively new antibiotic on the market, which means it may be expensive. Rifaximin was approved by the FDA in 2015, so its patent prevents generic versions in the United States. If you are worried about the Xifaxan cost at your local pharmacy, you can buy Xifaxan from RxConnected at a much lower price. RxConnected is a certified online Canadian pharmacy that sources rifaximin from reputable pharmacies worldwide and delivers them directly to your door. See how ordering online can save you time and money and fill your prescription for Xifaxan today.
The content in this article is intended for informational purposes only. This website does not provide medical advice. In all circumstances, you should always seek the advice of your physician and/or other qualified health professionals(s) for drug, medical condition, or treatment advice. The content provided on this website is not a substitute for professional medical advice, diagnosis, or treatment.