Table of Contents
---
I. Knowing Your Cause of Hair Loss
II. Diet and Supplements for Prevention
IV. Medically Preventing Hair Loss
---
Knowing Your Cause of Hair Loss
According to the American Hair Loss Association, 85 percent of men over 50 are balding. [1] If you are experiencing a receding hairline or thinning hair, you may be looking for prevention methods. There are many steps you can take and various things you can do to prevent hair loss. Some popular hair loss medications include Avodart (in the USA this is not FDA approved, but often used off label) and Loniten (minoxidil). However, the best recourse for hair loss will depend on the cause of your specific condition. [2] If your doctor has prescribed hair-loss medications you can order them online through RxConnected to save money.
Many possible factors may be causing your hair loss. For a proper diagnosis, your doctor may order a blood test to determine if there is an underlying reason. Additionally, your doctor may conduct a pull test to determine the stage of the shedding process. A scalp biopsy or light microscopy may also be used to look for infection-related disorders. [3]
Diet and Supplements for Prevention
If you are diagnosed with male- or female-pattern baldness (androgenic alopecia), a Mediterranean diet may be suitable for you. A Mediterranean diet consists of raw vegetables and plenty of fresh fruits that are high in antioxidants, which can have anti-inflammatory effects. A study done in 2018 found evidence that foods like parsley, basil, legumes, and fish can be very beneficial for the scalp and slow the onset of hair loss if consumed more than three days a week. [2]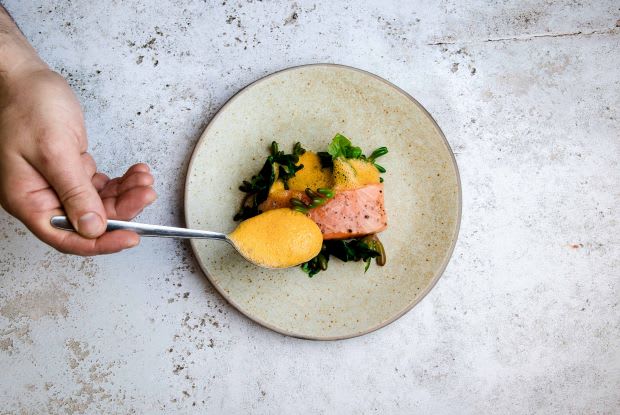 People who experience hair loss are often protein deficient. Because hair follicles are primarily made of a protein called keratin, a diet rich in amino acids can help build these proteins for a good head of hair. Researchers have noted that healthy sources of keratin include:
Eggs
Nuts
Beans
Fish
Chicken
Turkey
Peas
Low-fat dairy products [2]
If your hair has been thinning for some time, you will likely want your hair to regrow. Increasing your intake of vitamin A can promote a healthier scalp and increase the rate of hair growth. [4] Vitamin A is also great for encouraging sebum production, which can help with hair retention. To increase your consumption of vitamin A, you can add sweet peppers, spinach, and sweet potatoes to your diet. [2]
Other important nutrients for hair growth include vitamins A, B, C, D, H (biotin), iron, selenium, and zinc. These vitamins and minerals help with cell turnover, which is integral to hair retention. [5] They can usually be taken as a multivitamin supplement, available at local grocery stores or through your doctor's prescription. [2]
Hair Care Best Practices
When it comes to caring for your hair to prevent hair loss, it is important to avoid harsh shampoos. Harsher formulas can dry out the hair and contribute to hair loss. With a mild shampoo, washing your hair daily can maintain a clean scalp.
Too much exposure to ultraviolet (UV) light can damage the hair. To protect against UV rays, try using coconut oil. [6] Coconut oil contains lauric acid, which helps to bind protein in hair. By massaging coconut oil into the scalp, you can prevent breakage and promote regrowth.
Other kinds of oil may have a similar protective effect as coconut oil. [7] For example, olive oil also does a good job of protecting your hair against dryness and breakage. Olive oil can be applied directly to your hair. For maximum effectiveness, leave the olive oil in your hair for 30 minutes before washing it off. Olive oil can be a hassle to apply and wash, but the benefits are often worthwhile.
Medically Preventing Hair Loss
There are over-the-counter hair loss medications available. OTC drugs like minoxidil can be applied as a shampoo and help with hair regrowth. Minoxidil, when applied consistently, takes about six months to prevent further hair loss.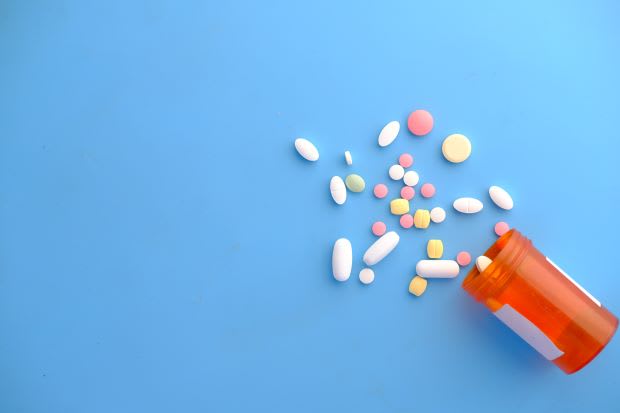 For men, Propecia can slow hair loss and potentially contribute to regrowth. The active ingredient in Propecia, finasteride, is a 5-Alpha-Reductase inhibitor that prevents hair loss by preventing the conversion of testosterone to dihydrotestosterone (DHT). DHT can affect the hair follicles, so inhibiting the production of DHT can keep hair follicles healthy. The downside of medically preventing hair loss is that there are several common side-effects you can expect, including:
Sexual dysfunction
Loss of sexual desire
Abnormal ejaculation [8]
The takeaway is that hair loss prevention methods come in many forms, and you should choose the one that you are most comfortable with. Your doctor can tell you if there are any conditions causing your hair loss, and you can discuss treatment options together. Speak with your healthcare provider today to learn more about hair loss prevention methods.
The content in this article is intended for informational purposes only. This website does not provide medical advice. In all circumstances, you should always seek the advice of your physician and/or other qualified health professionals(s) for drug, medical condition, or treatment advice. The content provided on this website is not a substitute for professional medical advice, diagnosis, or treatment.