Table of Contents
---
IV. Lifestyle Tips to Improve Acne
---
What is Acne?
In the United States alone, acne affects around 50 million people every year. This makes it the most common skin condition in the country. [1] While you may think of acne as only a concern for teenagers and young adults, it is a condition that can affect people of any age, and the cases of adult acne are increasing. [2]
Acne causes several different types of spots and pimples. While acne spots are typically found on the face, they also commonly develop on a person's back, neck, shoulders, and chest. [2] Keep reading to learn more about acne, including the causes of the condition and how it can be treated using medications such as Azelex Cream (azelaic acid) or Retin-A Cream (tretinoin) along with other lifestyle changes.
What Causes Acne
Acne is caused when the pores of your skin become clogged. Nearly every skin pore includes the opening to a follicle, which contains a single hair and an oil gland. This gland releases sebum oil through the follicle, which works to keep skin soft. There are three primary ways that skin pores can become clogged:
Too much oil is produced by the sebaceous gland

Bacteria builds up in the skin pores

Pores become clogged by dead skin cells [3]
a. Excess Oil Production
Androgens are a group of hormones that include testosterone. These hormones can increase the amount of sebum oil that is produced by follicle glands. Having oily skin can then cause acne. Increased hormones are the main reason that acne is common in teenagers, and increased hormones later in life can result in adult acne.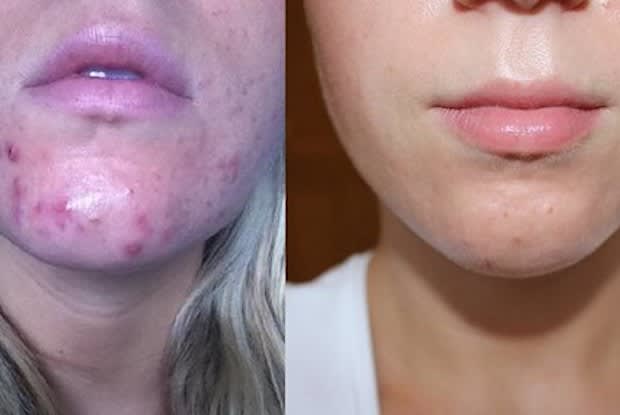 b. Bacteria Build-up
As well as causing oily skin, an increase of sebum oil can cause acne in other ways. A common cause of acne is bacteria building up in the skin. When too much sebum oil is produced, it can clog the opening to your hair follicles, allowing bacteria to develop. This is the cause of blackheads and whiteheads, the most common form of acne. [2] If the follicles break because of a build-up of bacteria, then the sebum oil can leak into skin tissue, resulting in inflamed pimples.
c. Dead Skin Cells
Your skin cells grow continuously while your body constantly sheds the outer layer of skin cells. However, dead skin cells may occasionally become stuck in sebum oil, especially for those with naturally oily skin or an increased amount of sebum oil due to increased hormones. These dead skin cells can become another substance that blocks skin pores, leading to acne. [4]
Acne Medications
There are several different types of acne medications. Depending on how severe and persistent the condition is, patients may need to use more than one form of medication.
a. Topical Medications
Acne medications are often prescribed as a topical medication that can be directly applied to the face or affected area. Topical medications include creams, lotions and ointments, and commonly prescribed treatments include Azelex Cream (azelaic acid), Retin-A Cream (tretinoin), or Tazorac Cream (tazarotene).
Topical medications work to relieve acne by reducing the amount of sebum oil that follicles produce and by fighting bacterial infections. For most prescription acne medications, it can take four to eight weeks of regular use before you notice any obvious improvements. If there are no signs of improvement after this time, you should speak to your doctor, as you may need to change prescriptions. It may be several months or years before your condition completely clears up. [5]
b. Oral Medications
For more severe acne, or if the condition does not improve after using a topical medication, your doctor may prescribe an oral medication. Oral medications include antibiotics or birth control medications and are absorbed through the body. A commonly prescribed antibiotic is tetracycline. Oral medications should only be taken for a short time.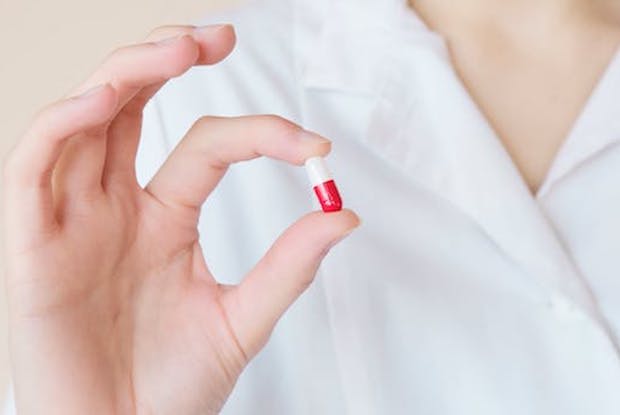 Lifestyle Tips to Improve Acne
The causes of acne are mostly hormonal. However, there are some lifestyle tips that may help to reduce the frequency or severity of acne outbreaks.
a. Keeping Clean
One of the most important things you can do to relieve acne is to wash your face and body regularly. However, contrary to popular belief, this doesn't mean that you should wash your face repeatedly throughout the day. Too frequent or violent washing may cause skin irritation, worsening the appearance of acne. If you have acne, you should wash your face twice a day with mild soap and then gently pat dry. If you partake in sports or any other activity that causes you to sweat, then you should wash a further time after this. [6]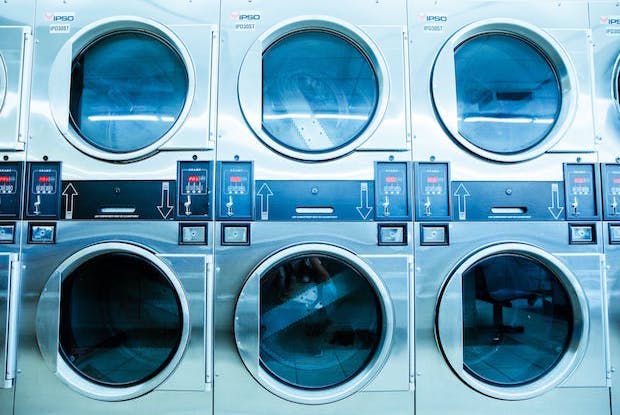 b. Drinking Water
Drinking water is always a great choice for your health, and this includes your skin's health. Drinking between six and eight glasses of water each day can help your skin cells regenerate and reduce the severity of acne.
c. Choose Cosmetics Carefully
People that have acne do not need to completely stop wearing make-up. However, you should choose your cosmetics carefully. Make sure to only use non-acnegenic and non-comedogenic make-up. This can help stop your pores from clogging.
Acne patients should also make sure to remove their make-up every day before going to sleep and should not share their make-up or brushes with anyone else. [6]
d. Change your Sheets
It is important to wash anything that regularly touches your acne-prone skin. Dead skin cells, dirt, and bacteria can build up on these surfaces and can re-clog your pores after you have just washed your face. These surfaces can include hats, bed sheets, and pillowcases. Try to wash these two or three times each week. [7]
The content in this article is intended for informational purposes only. This website does not provide medical advice. In all circumstances, you should always seek the advice of your physician and/or other qualified health professionals(s) for drug, medical condition, or treatment advice. The content provided on this website is not a substitute for professional medical advice, diagnosis or treatment.