Table of Contents
---
---
What is BPH?
Benign prostatic hyperplasia, also known as BPH, describes an enlarged prostate. The prostate is a walnut-sized gland located behind the rectum. This small gland is responsible for many functions in the male reproductive system. The prostate secretes prostate fluid, which is one of the main components of semen. When a man ejaculates, the prostate contracts and closes off the opening between the bladder and urethra. After this process, semen is then released. When the prostate enlarges, these processes can be disrupted and lead to prostate disorders. [1]
BPH is one such prostate disorder common in older men. The prostate goes through two growth phases in a man's life. The first phase occurs during puberty when the prostate doubles in size. The second phase occurs after the age of 25 and goes on for the rest of a man's life. BPH typically occurs during this second phase. As this gland continues to grow, it can press against the urethra, leading to urination problems. The bladder wall becomes thicker and weaker, making it difficult for the bladder to empty. Many medications, like Cialis, can help prevent BPH. [2]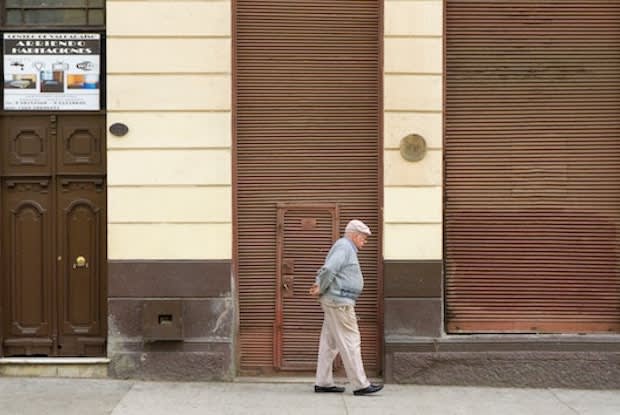 A man may be suffering from BPH if they experience the following symptoms:
Feeling that the bladder is full when it is not

A weak flow of urine

Needing to strain to urinate

Trouble starting to urinate

Stopping and starting urination

Feeling the need to urinate right away [2]
Causes of BPH
The causes of BPH are not fully understood, but researchers link it to aging. As men age, they produce testosterone (male hormone) and a small amount of estrogen (female hormone). When men get older, testosterone production decreases, which leaves more estrogen in the blood. Some studies suggest that BPH occurs because of these high levels of estrogen. Estrogen may lead to prostate cell growth, which results in an enlarged prostate.
There is no sure way to avoid BPH, but a healthy lifestyle can help put off benign prostatic hyperplasia. Obesity, a lack of exercise, and erectile dysfunction can put you at risk for BPH. Doctors will determine if you have a prostate problem by giving you a prostate-specific antigen (PSA). If this antigen is present in the blood, then prostate disorders may be present. A low PSA is better for prostate health. [2]
Your doctor may also perform a digital rectal exam (DRE). This exam involves a doctor inserting a lubricated, gloved finger into the rectum to feel the prostate's shape. If they feel the prostate is enlarged, then they will conduct further tests to determine the problem. BPH is very common in older men and affects up to 50 percent of men in their 50s. As men age, it becomes more common, affecting 90 percent of men in their 80s.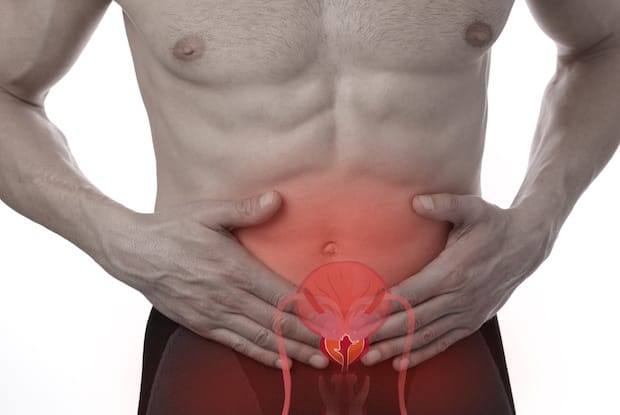 What Does Cialis Do?
It may be surprising to think that erectile dysfunction drugs can aid in the treatment of BPH. In 2011 the FDA approved the use of Cialis (tadalafil) for symptoms of BPH. Today, Cialis is approved to treat erectile dysfunction (ED), BPH, or both conditions together. ED occurs when a man cannot maintain an erection long enough for sexual intercourse. Cialis was initially created to treat this condition.
The function of Cialis is to increase the blood flow to the penis. This helps a man keep an erection. Cialis can be taken before a man wants to engage in sex or taken daily depending on the advice of a doctor. Unlike Viagra, Cialis can be taken daily because it has fewer long-term side effects and comes in a low-dose daily form. In the case of ED, Cialis increases the level of a chemical called cyclic guanosine monophosphate (cGMP). This chemical increases blood flow to the penis.
Cialis for BPH
Cialis was originally developed for ED, but researchers have found that this drug also relieves BPH symptoms. Since Cialis increases blood flow, it widens your arteries and relaxes the muscles in the bladder and prostate. Due to these relaxation effects, it can ease the urinary symptoms of benign prostatic hyperplasia. Studies have found that men who take 5 milligrams a day could improve a man's BPH as well as ED.
Cialis has been heavily researched, but it is important to watch out for any side effects. Some common side effects of Cialis can include:
Flushing of the face

A stuffy nose

Headache

Diarrhea

Nausea

Back pain

Indigestion

Muscle pain
Experiencing a painful and prolonged erection is rare, but should be looked out for.
Consult your doctor if you would like to try Cialis for your BPH and ED. It is not recommended for men who already have low blood pressure. If a man takes nitrates or alpha-blockers for high blood pressure, Cialis may lower the blood pressure to dangerous levels. Consuming alcohol can also increase your risk of low blood pressure while taking Cialis.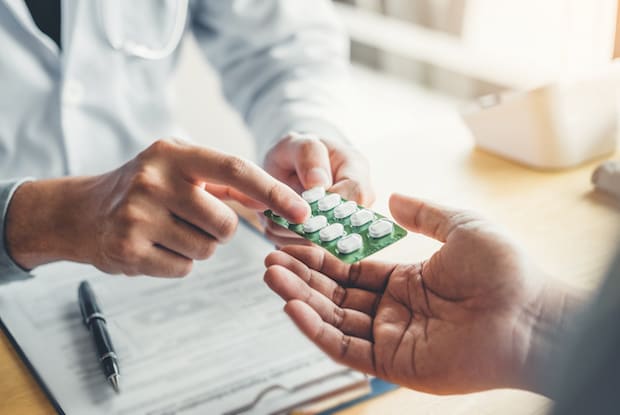 Cialis Long Term
If your doctor recommends Cialis to treat BPH, you will likely be prescribed a once-daily dose. It is essential to take Cialis exactly as your doctor prescribes. It is vital not to drink too much alcohol to avoid adverse side effects. The approved dosages for Cialis are between 2.5 mg and 20 mg a day or as needed. For name-brand Cialis, you can expect to pay close to $400 USD for 30 tablets. Through Canada Pharmacy Depot, you will pay a fraction of that, costing a little over $150 USD for a 30 day supply of 5 mg Cialis (tadalafil) tablets. If you have kidney or liver problems, you will likely start at a lower dose of Cialis. It will likely take one or two weeks for the full effect of Cialis on BPH or ED.
It is essential to get control over your enlarged prostate problems because prostate cell growth can result in prostate cancer. Men need to receive regular prostate exams, so men can handle prostate problems before they become severe. [3]
The content in this article is intended for informational purposes only. This website does not provide medical advice. In all circumstances, you should always seek the advice of your physician and/or other qualified health professionals(s) for drug, medical condition, or treatment advice. The content provided on this website is not a substitute for professional medical advice, diagnosis or treatment.