Table of Contents
---
I. Why It's Important to Find a Legitimate Pharmacy
III. What Do They Require to Order?
---
Why It's Important to Find a Legitimate Pharmacy
Buying medications online through a Canadian pharmacy can sometimes appear to be too good to be true. After paying huge prices in the United States for months or years for your prescription medications, you might think: 'Can they really be that much cheaper in Canada?'
RxConnected is a safe and certified online pharmacy, but other pharmacies may not be. It is crucial that you buy from a safe and trusted pharmacy and there are ways for you to check this before making a purchase. 74 percent of online pharmacies in North America are not trustworthy and this rises to 96 percent globally. [1]
Ways to check if an online pharmacy is unsafe include: [2]
They do not provide a business address or claim to be a Canadian pharmacy but have an address outside of Canada.
They do not require a prescription for prescription medications.
They offer 'miracle cure' medications for serious conditions.
They are not licensed by a regulatory authority.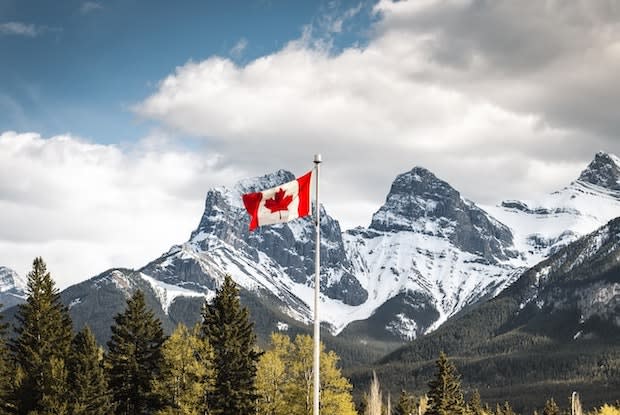 Ordering medications from illegitimate pharmacies can put you in danger. It is possible that you could end up with a drug that has harmful ingredients or no medicinal ingredients. You could also have your personal and banking information stolen.
Keep reading to learn about how RxConnected keeps you safe and how to check if an online pharmacy is legitimate.
JOIN MAILING LIST
Get savings updates for Your Medications
Specials offers, medication updates and health news delivered right to your inbox.
Are They Certified?
There are many unsafe online pharmacies and it is sometimes difficult to tell the safe ones from the unsafe.
One of the most important ways to check if your online pharmacy is legitimate is to check if they are certified, and who they are certified by. Legitimate Canadian pharmacies are regulated to keep patients safe while buying online.
a. The Canadian International Pharmacy Association (CIPA)
The Canadian International Pharmacy Association (CIPA) is an organization with an excellent safety record since forming in 2002. CIPA is recommended by the Government of British Columbia. Pharmacies that are CIPA members are licensed and regulated by the government for safety. [3] As a legitimate online pharmacy, RxConnected is a licensed member of CIPA. In order to become a CIPA member, pharmacies must meet the following requirements:
Require valid and signed prescriptions
Have a licensed pharmacist on staff for patient consultation.
Do not sell controlled substances.
Obtain medical information from patients to avoid drug interactions
Follow the same stringent safety and confidentiality procedures as US pharmacies.
b. The International Pharmacy Association of British Columbia (IPABC)
The International Pharmacy Association of British Columbia (IPABC) regulates pharmacies in British Columbia that dispense Health Canada approved medications internationally. The majority of customers that use IPABC are based in the United States of America. RxConnected is based in Richmond, British Columbia and are certified by IPABC.
c. The College of Pharmacists of British Columbia
Canadian pharmacies are also regulated by a provincial regulatory authority. [4] In British Columbia, this is the College of Pharmacists of British Columbia. [5] All medications that RxConnected dispense from Canada is done through our affiliated Canadian pharmacy which is licensed by the College of Pharmacists of British Columbia.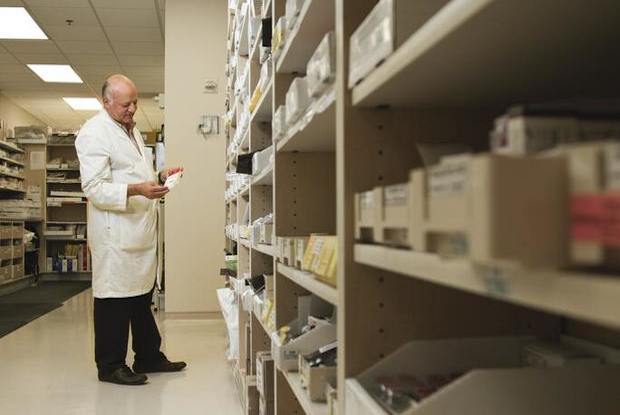 d. International Licensing
Occasionally, it is even cheaper to order medication from countries other than Canada. If you are ordering international medications, then you need to be sure that those medications are also safe. RxConnected only sells medication that is licensed appropriately from the country that they ship from. This includes licensing from Health Canada [6], the New Zealand Ministry of Health [7] and the Great Britain General Pharmaceutical Council. [8]
e. Online Safety
Staying safe online is as important now as it has ever been. When you are buying anything online you want to know that your personal and bank details are safe and secure. This is even more important when you are buying prescription medications and sending prescriptions and copies of your ID. RxConnected is proud to have earned the McAfee Secure certification so you can order with confidence. [9]
What Do They Require to Order?
a. Valid Prescription
Legitimate online pharmacies require a valid prescription in order to sell prescription medications. If your online pharmacy does not require a prescription, then it is not safe to order from. Sometimes, customers may be tempted to use these websites to avoid difficult or embarrassing conversations with a doctor. However, the medication you receive from these pharmacies can be untested, unsafe or not even medication.
RxConnected requires a valid and signed prescription for all orders. If you already have your prescription, you can send it directly to us via fax, email, text message or mail it to us. However, we can also get a prescription directly from your doctor or your local pharmacy in the US if needed. Additionally, we can contact your doctor directly with a refill request once your prescription expires.
b. Form of Government ID
You should be worried if your online pharmacy does not ask to see a copy of your identification before making an order. Making your first order with RxConnected requires a copy of a government-issued ID such as a driving license or passport. This helps us to verify that you are the person that has prescribed your medication. We keep all of your data safe and secure.
c. Medical History
Unsafe pharmacies may not ask you about your medical history. They don't care about your health. All they want is to take your money. Legitimate pharmacies such as RxConnected require you to complete your medical profile on your first order. We will then check for any changes for each order after that. This is important for your safety so that you are never sent a medication that could have a negative drug interaction with something else that you take.
Can I Trust Their Prices?
There is an old saying that if it's too good to be true, it probably isn't. That's how many Americans feel when they discover the price of prescription medication from RxConnected.
How can medication be so much cheaper north of the border?
a. Government Regulations
The primary reason that medication is so much cheaper from Canada is due to government price control. The Canadian Patented Medicine Prices Review Board (PMPRB) regulates the price of medicine sold in Canada. This ensures that the price of medicine is not excessive. [10] Many other countries have similar systems to keep medication affordable. In the United States, there are no similar price controls. This means that the price of medications, especially new medications without a generic alternative, can become overwhelming.
b. Benefits of Mail-Order
There are other reasons why it can be cheaper to order medications from an online pharmacy referral service such as RxConnected. RxConnected does not keep medication on-site and we don't need to pay for retail space or big warehouses to keep all of our stock. We work with approved pharmacies and international fulfillment centers to deliver your medications through USPS. All of this lowers our costs and we pass you those savings. RxConnected can send you up to a 90-day supply of your medication, helping you to save more as you are buying in bulk.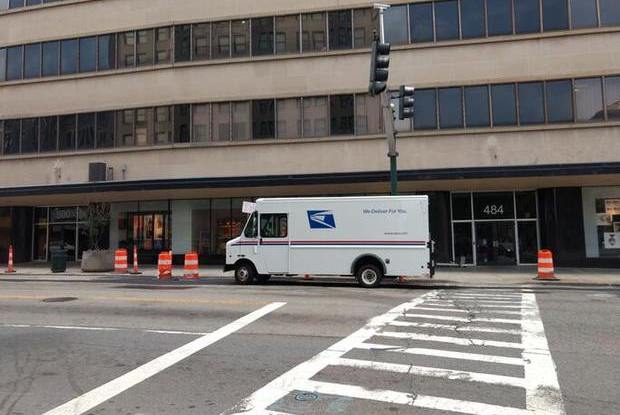 Is It Worth the Hassle?
Sometimes it can be difficult to recognize the safe online pharmacies from the unsafe. However, once you find a safe pharmacy such as RxConnected, there are many positives.
a. Convenience
Online and over-the-phone shopping is very convenient. You can order your medications online and have them shipped directly to you without needing to leave the house. This can be incredibly helpful for customers who are elderly, have disabilities, have mobility issues, live rurally, live busy lives and others.
You can contact us to order, check the status of an order or ask questions in several different ways. You can contact us seven days a week through phone calls, email, fax, text message and live chat.
We can request your prescription from your doctor or a local pharmacy and even send your doctor a prescription refill request for you to help in the future. All of this can save you even more time and hassle.
Here at RxConnected, we accept a number of different payment types, including credit cards, electronic checks, checks and international money orders. This lets you pay in the method most convenient to you.
b. Affordable
Ordering your prescription medications with RxConnected can save you up to 90% on the cost of your medication in the United States.
As well as selling brand-name medication, RxConnected also sells generic medications that can save you even more. We also have other great ways of saving such as our price match policy, referral discounts and lifetime shipping membership.
c. Supply
At RxConnected, we have licensed pharmacies and fulfillment centers in Canada and across the world, including the United Kingdom, Australia and New Zealand. This allows us to sell a wide range of medications. If your medication is unavailable from Canada, we can still source the medication from an alternate approved fulfillment center and deliver it to you safely.
The content in this article is intended for informational purposes only. This website does not provide medical advice. In all circumstances, you should always seek the advice of your physician and/or other qualified health professionals(s) for drug, medical condition, or treatment advice. The content provided on this website is not a substitute for professional medical advice, diagnosis or treatment.