Table of Contents
---
II. What do Antibiotics Treat?
a. What do Antibiotics Not Treat?
---
What are Antibiotics?
You are probably already aware of antibiotics. They are a common and effective medication used to treat bacterial infections. Around 80 percent of American adults have taken an antibiotic medication during their life. [1]
These medications work to slow down the growth of bacteria and to destroy it completely. There are several different classes of antibiotics, depending on what sort of bacterium is causing the infection. Broad-spectrum antibiotics are available to treat a wide range of conditions. Other antibiotics are narrow-spectrum and work to treat a small number of infections. Generally, you should not use the same antibiotics for different infections. [2]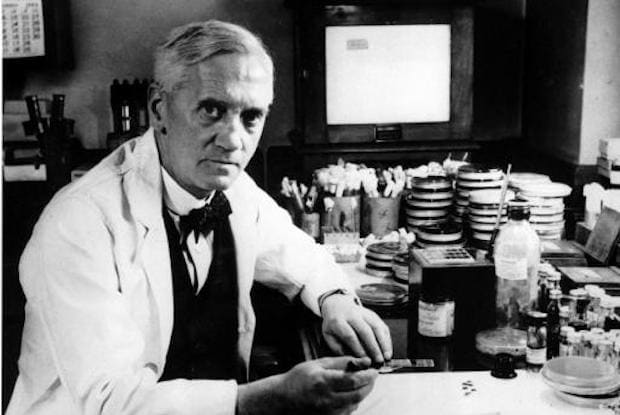 The first natural antibiotic was penicillin. It was discovered by Alexander Fleming in 1928. By 1944, it had been named 'the wonder drug' and was being widely used to treat World War II soldiers with infections. [3] Penicillin-based antibiotics such as Augmentin (amoxicillin/clavulanate) and Amoxil (amoxicillin) are still used today. Other commonly prescribed antibiotics include Flagyl (metronidazole), Cipro (ciprofloxacin) and Keflex (cephalexin).
Keep reading to learn more about antibiotics, including the conditions that they treat, the types of antibiotics, and how they work.
What do Antibiotics Treat?
Antibiotics are prescribed to treat many bacterial infections. Antibiotics should be used to treat conditions when they meet the following criteria: [4]
To Avoid the Spread: Antibiotics may be prescribed if the condition can spread to other people if not treated quickly. This includes sexually transmitted diseases and a skin condition called impetigo.
To Quicken Recovery: Antibiotics may be used when they will dramatically improve recovery time. One example is to treat kidney infections.
To Reduce the Risk of Complications: Antibiotic medications can be prescribed to treat conditions such as pneumonia or cellulitis, which can result in serious complications when not treated promptly.
When Conditions Are Unlikely to Improve Without Medication: Antibiotic medications may be prescribed to treat less serious conditions when they are unlikely to improve by themselves. This includes acne.
The five most common infections to be treated by antibiotics are:
Acne
Bronchitis
Conjunctivitis
Middle-ear infection
Sexually transmitted diseases [5]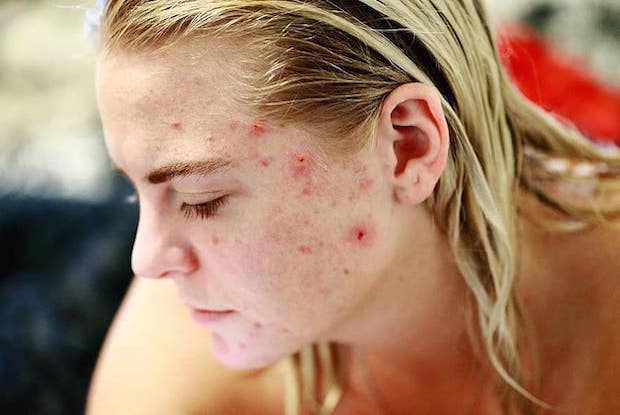 However, there are many other bacterial infections that require the use of antibiotics. Other common reasons to take antibiotic medications include diarrhea, strep throat, and urinary tract infections.
a. What do Antibiotics Not Treat?
Not all bacterial infections require the use of antibiotics. Many milder infections will improve without the use of antibiotics. Overuse of antibiotic medications can cause antibiotic resistance and 'superbugs.' Antibiotic resistance affects the bacteria and not the person taking the medication. When bacteria respond to the use of medications, they become antibiotic-resistant. [6] This then makes them more difficult to treat, resulting in higher medical costs and longer treatment times.
The Centers for Disease Control and Prevention estimate that around 30 percent of prescribed antibiotics are unnecessary. [7] In order to reduce the risk of antibiotic resistance, antibiotics are no longer commonly prescribed for sore throats, chest infections, and children's ear infections. [4]
Additionally, Antibiotics should not be used to treat infections caused by substances other than bacteria. This includes viral infections such as the common cold, flu, or chickenpox. Antibiotics are also ineffective against fungal infections such as thrush, athlete's foot, and ringworm.
Types of Antibiotics
There are a huge number of different types of antibiotic medications. They can be split into six main categories:
a. Penicillins
Penicillin antibiotics include penicillin itself and amoxicillin. Penicillins are also known as beta-lactam antibiotics and can be divided into natural and semisynthetic penicillins. These medications are used to treat a wide range of infections, including chest infections, skin infections, and urinary tract infections.
b. Fluoroquinolones
Fluoroquinolones include ciprofloxacin and are broad-spectrum medications that are used to treat several different conditions. Fluoroquinolones are often used to treat respiratory infections and urinary tract infections. However, these medications are not as commonly prescribed as other antibiotics due to the higher risk of serious side effects.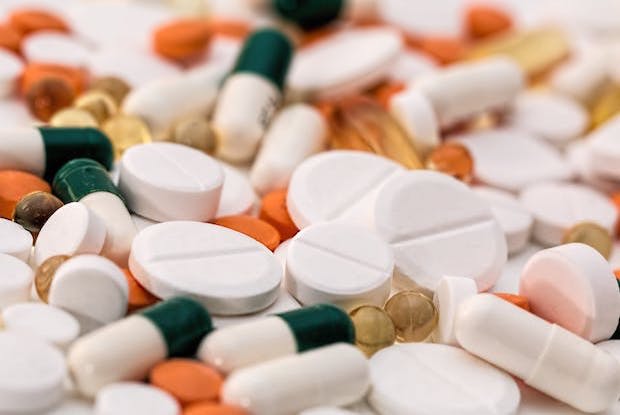 c. Tetracyclines
Tetracycline antibiotics such as doxycycline are another broad-spectrum antibiotic. These antibiotics are often used to treat bacterial skin infections, including acne, and rosacea. Tetracyclines are bacteriostatic antibiotics. This means that they prevent bacteria from growing, rather than destroying the bacteria. [8]
d. Macrolides
Macrolides are particularly useful as an alternative to penicillin. Macrolides may be prescribed for people that have penicillin allergies or used to treat penicillin-resistant bacteria. [4] Macrolides are another bacteriostatic medication and prevent bacteria from reproducing.
e. Aminoglycosides
Aminoglycosides are generally used within a hospital setting when treating very serious illnesses. They may cause serious side effects. These antibiotics are not absorbed by digestion, so they are typically given as an injection. [9]
f. Cephalosporins
Cephalosporins such as cephalexin are broad-spectrum antibiotics and can be prescribed to treat a wide range of conditions. Cephalosporins may also be used to treat more serious medical conditions, including meningitis and septicemia. [4]
How do Antibiotics Work?
Antibiotics work to treat bacterial infections by either killing the bacteria (bactericidal) or preventing it from growing (bacteriostatic antibiotics). For some conditions, bactericidal antibiotics are more effective, whereas for others, bacteriostatic antibiotics are preferable.
Even though antibiotics are usually classified as one or the other, many antibiotics may both destroy bacteria and prevent it from growing. Other medications may destroy some strains of bacteria but only inhibit the growth of others. [10]
a. Bactericidal Antibiotics
Bactericidal antibiotics work to treat infections by destroying the bacteria. The suffix 'cidal' is also found in 'suicide' and 'homicide' and means to kill. Typically, this is achieved by interfering with the contents of the cell or disrupting the formation of the cell wall. [2] There are several different ways in which medications can destroy bacteria cells.
Penicillins are bactericidal antibiotics and work by destroying the cell walls of bacteria. Peptidoglycans are a component of cell walls and create a structure around the membrane of bacterial cells. When bacterium divides rapidly, small holes appear, which are filled with peptidoglycans. Penicillins work by blocking the proteins that link peptidoglycans together. This stops the bacterium from filling in the holes in cell walls. Water from the surrounding fluid can then rush through these small holes, eventually bursting the bacterial cells. [11]
b. Bacteriostatic Antibiotics
Bacteriostatic antibiotics prevent bacteria from growing but do not kill the cells. 'Static' means stationary, which gives it its name as the cells no longer grow or divide.
Bacteria generally divide rapidly in the human body. They divide so quickly that their number can get out of control and the immune system cannot control the virus. By preventing bacteria from growing and replicating, a person's immune system can then remove the bacteria.
Tetracyclines are a common group of bacteriostatic antibiotics. Tetracycline prevents bacterial ribosomes from functioning and stops the bacteria from producing new proteins. While the bacteria cells have enough proteins to survive, they are unable to produce more cells, preventing their growth. [12]
The content in this article is intended for informational purposes only. This website does not provide medical advice. In all circumstances, you should always seek the advice of your physician and/or other qualified health professionals(s) for drug, medical condition, or treatment advice. The content provided on this website is not a substitute for professional medical advice, diagnosis or treatment.