Table of Contents
---
I. Fortunately, your mealtimes are likely to be safe
II. Just be conservative with the following three items
b. Your body's enzymes can't always handle them
c. In some cases, your body's drug transporter proteins can't handle them either
III. But food items aren't all you should concern yourself with
IV. If you have worries about a particular item, the best thing to do is ask your doctor
---
Everyone loves a good meal and a good time with their partner. After all, both situations offer a great way to spend some time together. And they make the day feel more satisfying.
But what about when you are considering medication like Cialis? It could help you with a few sensitive conditions. These include erectile dysfunction (ED), an enlarged prostate, and pulmonary arterial hypertension. However, like with any medication, it could react poorly to any number of foods and drinks, right?
You might worry that it could ruin a good mealtime with your partner.
But always remember, a large meal before intimacy will divert a large amount of blood flow to the gut for digestion, possibly making you feel more lethargic around intimacy time. Read on to answer your burning question of whether or not food affects Cialis.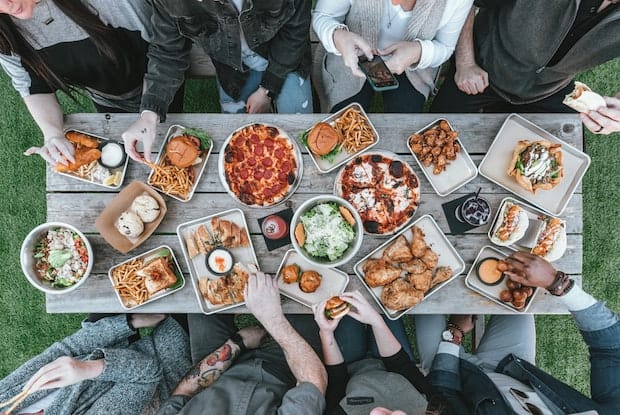 Fortunately, your mealtimes are likely to be safe
So, does Cialis, in fact, affect food?
In short, the answer isn't a definite no. But you probably won't have to panic over your average meal either. Generally, Cialis is not going to affect the typical American diet. [1]
Such a diet often revolves around meals that are high in grains and protein. But it's also low in vegetables, fruits, dairy, and oils.
So if you happen to have a similar diet, you and your mealtimes are likely safe.
But what about those of you who have a different diet?
JOIN MAILING LIST
Get savings updates for Cialis
Specials offers, medication updates and health news delivered right to your inbox.
Just be conservative with the following three items
Well, chances are you still won't need to worry much! There are only three food items that you should be cautious around. They involve the following.
Grapefruits
The first culprit is the grapefruit.[2]
It seems a bit weird that a little fruit could cause you any harm, right? After all, both grapefruit juice and the fruit itself can offer your body nutrients it needs. These include ones such as vitamin C and potassium. At the same time, however, it often interacts badly with medication.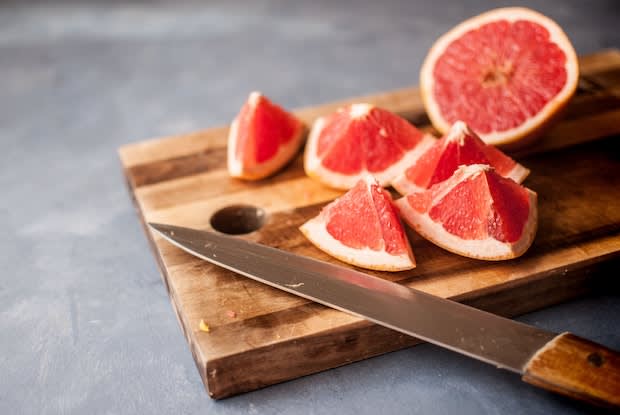 Your body's enzymes can't always handle them
It all has to do with how your body digests grapefruit and medication.
When you swallow medication, your body breaks it down with a substance called an enzyme. (A particular type of enzyme that is often used to break down medication is one called CYP3A4.)
This works fine until you consume grapefruit. Once that happens, the fruit's juice can stop that enzyme from working properly. This can cause your body to absorb too much medication. And in turn, you can experience unwanted side effects.
In some cases, your body's drug transporter proteins can't handle them either
Of course, your body doesn't always use enzymes to absorb medication. Sometimes, it will use drug transporter proteins instead.
Grapefruit can still block these proteins. But that usually means that your body will absorb less medication. So you might not experience unwanted side effects. However, you probably won't get the full effect that you want from your medication either.
Related Fruits
Grapefruit isn't the only fruit that can stop enzymes or drug transporter proteins. Similar citrus fruits, such as Seville oranges, pomelos, and tangelos can do the same. So you may want to steer clear of them if you plan on taking Cialis.
Alcohol
You'll also want to avoid alcohol. Otherwise, taking it alongside Cialis can increase your risk of certain side effects, such as dizziness and fainting. [2]
But why?
Well, there is a pretty good reason for that.[2] Alcohol typically contains the chemical ethanol, which can depress your central nervous system. When that happens, it can affect how you see, hear, feel, and move. But in general, it will slow your body down. And depending on how it interacts with medication, one of two things may happen. It can intensify your medication's effect or change how the medication goes through your body.
In either case, it can be dangerous for your health. And this risk becomes more serious with the more medication you need to take.
It's also important to note that if you are older, ethanol will stay in your system for longer. And it can end up raising your risk of an alcohol-medication interaction.
But food items aren't all you should concern yourself with
So, in general, Cialis isn't particularly bad with food so long as you avoid grapefruit, similar fruits, and alcohol. But that doesn't mean you're in the clear just yet! You still have one more interaction concern to consider.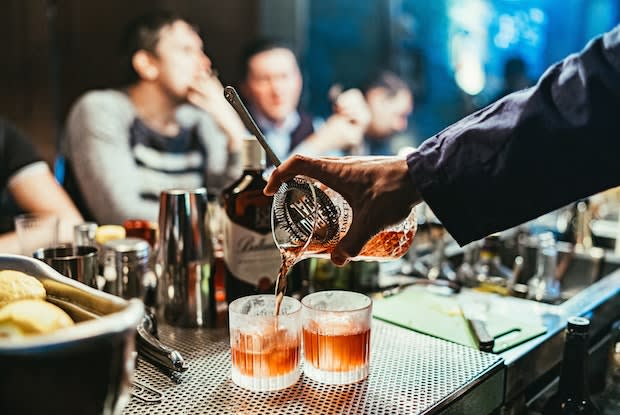 And that would be how Cialis interacts with other medication.
Cialis tends to interact with many different types of medication. Some of which include Stendra, Viagra, Levitra, and the following ones that treat:
ED
Pulmonary arterial hypertension
High blood pressure
Prostate disorder
Bacterial growth (as antibiotics)
Fungal growth (as antifungals)
HIV/AIDS
Seizures
But that list doesn't cover every type of medication that Cialis could interact with. So if you're worried about Cialis interacting with a medication you take, don't forget to do the following.
If you have worries about a particular item, the best thing to do is ask your doctor
Whatever the health-care concern, your doctor can help. After all, they have professional knowledge and experience at their disposal. So if you're worried about taking Cialis with other medication or your diet, it's time to book an appointment.
Once you're on your way to the clinic, keep in mind that Cialis affects few foods. So if you need Cialis, know that you'll still have many more delicious meals in the future to enjoy!
DISCLAIMER: The content in this article is intended for informational purposes only. This website does not provide medical advice. In all circumstances, you should always seek the advice of your physician and/or other qualified health professionals(s) for drug, medical condition, or treatment advice. The content provided on this website is not a substitute for professional medical advice, diagnosis or treatment.