Table of Contents
---
I. Remember: your doctor knows best
II. But in general, you can inform yourself on common dosage concerns
b. Can you break Cialis in half?
c. What is the shelf life of Cialis?
III. More importantly, stick to your prescribed dose
IV. Cialis can improve your life so long as you avoid abusing it
---
Depending on what you take Cialis for, you may wonder how much you can take.
For those of you treating an enlarged prostate, this is likely less of a concern. After all, you need to wait a while to see if your doctor's recommended dose mitigates your condition. And changing your dose could worsen that wait time.
But it's different if you are treating erectile dysfunction (ED). Typically, once you've taken Cialis for ED, you should expect to see results after around 60 minutes or so.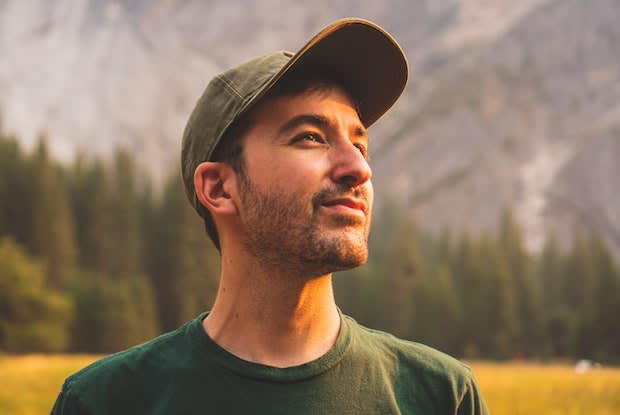 Don't notice anything yet? Well, maybe one or two or more ED pills couldn't hurt. It might increase your chance of experiencing benefits, right?
Well, no. In fact, this could do more harm than good. [1] Overdosing on Cialis can cause a number of serious side effects. These include muscle breakdown, seizures, and poorer vision. And in some cases, people have even experienced heart attacks and strokes partially due to misusing ED medication. To help you avoid this dilemma, we are here to give you a better idea of how much Cialis you can take.
Remember: your doctor knows best
So, before we offer our own suggestions, talk to your doctor. It seems like an obvious step. But as shown previously, people can and do misuse their dosage. You can avoid this by letting your doctor know about your health-care concerns and needs.
Start off by considering the following questions:
What, if any, medical history of yours does your doctor not know?
How should you take your medication?
Does the medication interact poorly with other substances?
What dosage is acceptable?
What dosage isn't?
How often can you take it?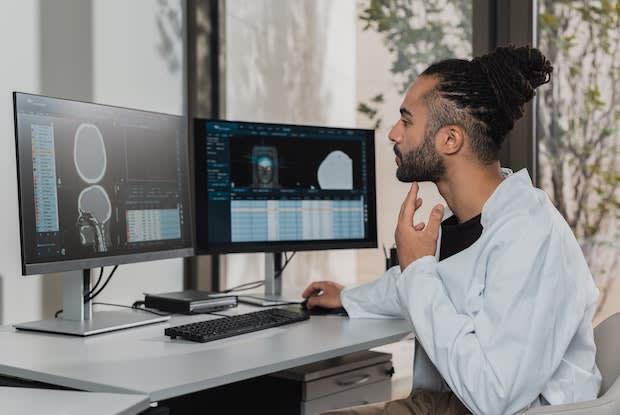 Write these questions down. And add any other ones that you think are critical. Then, take them with you to your doctor's clinic. The doctor should be able to answer you thoroughly or direct you to someone else who can.
But in general, you can inform yourself on common dosage concerns
Sometimes you may have to wait a good long while to see your doctor. You can ease your anxiety during this wait by getting some answers to the following common dosage concerns.
Can Cialis be taken daily?
Unlike ED medication like Viagra, Cialis offers you two ways to take it.
One way allows you to take it daily at a smaller dose. So you can have it circulating throughout your body consistently.
Don't feel like taking your ED meds for every day of the week? Then, consider the other option. It allows you to take Cialis at a larger dose on an as-needed basis. So you can just take it around an hour or so before intercourse whenever you like!
Can you break Cialis in half?
Like The Mayo Clinic suggests, don't break Cialis in half. Doing so means you'll be getting a smaller dose than what your doctor prescribed. And this could reduce the benefit you experience from taking it.
What is the shelf life of Cialis?
If you're worried about your Cialis' shelf life, look up the expiration date on its box. That should tell you exactly when you can no longer use the medication.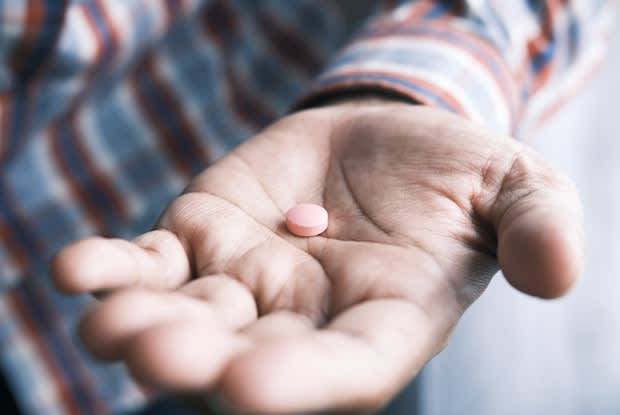 More importantly, stick to your prescribed dose
It bears repeating: don't crush Cialis or tamper with the dose in any way. All this does is negatively impact your experience.
Your doctor prescribed you a particular type and dose of Cialis for a reason. And that reason is to keep you healthy and relieve you from your ED. If you run out of Cialis, you can buy brand name Cialis or generic tadalafil online through a Canadian pharmacy like RxConnected. RxConnected carries 2.5, 5, 10, and 20 mg doses for purchase.
Cialis can improve your life so long as you avoid abusing it
In short, follow your doctor's directions on how much Cialis you should take. But keep in mind that you can ask for a daily or as-needed version. So you have plenty of flexibility to enhance your experience with Cialis.
DISCLAIMER: The content in this article is intended for informational purposes only. This website does not provide medical advice. In all circumstances, you should always seek the advice of your physician and/or other qualified health professionals(s) for drug, medical condition, or treatment advice. The content provided on this website is not a substitute for professional medical advice, diagnosis or treatment.