Table of Contents
---
a. Generic Eliquis and Xarelto are now Available
III. Realizing the Similarities
IV. Determining the Differences
V. Figuring Out Which One Is Right for You
---
If you need to prevent blood clots, you have quite a few treatments to choose from. Two of the more common ones include Eliquis and Xarelto.
But what separates the two? What makes one better?
The best way to determine this is by considering each medication thoroughly. You can start by reading our article on what Eliquis is and how it works. But for a detailed comparison between Eliquis and Xarelto, stay with us here!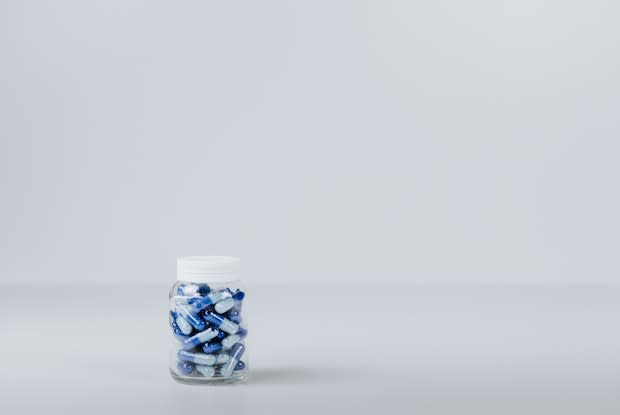 Examining Eliquis
Let's start by examining Eliquis.
Generic Eliquis and Xarelto are now Available
As of 2021, Eliquis and Xarelto are now available in generic form through an online pharmacy referral service like RxConnected. Both Eliquis and Xarelto have hefty price tags for many customers, but you can save hundreds of dollars if you order generic alternatives to these popular medications.
These generic versions are not yet available in the United States, but we help to connect you to licensed international fulfillment centres and/or pharmacies. If Canada does not have the generic available, you can often still get generics from countries where approved versions of generic Eliquis and Xarelto are already on the market. Generics will eventually be available in America, but why not start saving now?
Prescribed Use
As an anticoagulant, Eliquis is great at slowing down your body's ability to create blood clots. [1] So doctors typically prescribe it to prevent the following:
Strokes and blood clots for those with atrial fibrillation not caused by heart valve disease
Deep vein thrombosis (DVT)
Pulmonary embolism (PE)
But doctors may prescribe Eliquis for reasons other than the ones already mentioned. So if you're considering the medication, be sure to discuss it with your doctor first.
JOIN MAILING LIST
Get savings updates for Eliquis
Specials offers, medication updates and health news delivered right to your inbox.
Side Effects
If you do choose to take Eliquis, you may experience some side effects. These may include:
Bleeding gums
Nosebleeds
Heavy vaginal bleeding
Red, pink, or brown urine
Red or black, tarry stools
Swelling
Joint pain
Headaches
Rashes
Chest pains or tightness
Facial swelling
Breathing difficulties
Wheezing
Dizziness or faintness
It's important to note that these side effects are actually fairly rare and quite serious. So alert your doctor immediately or seek emergency treatment if you notice any of them.
Drug Interactions
You should also keep an eye on what you consume while on Eliquis. The medication can interact poorly with a wide variety of other medications. [2] Some of which can include:
Defitelio
Reopro
Aspirin
Celebrex
Celexa
Lexapro
Prozac
Ibuprofen
Sporanox
Aleve
Xenical
Paxil
Zoloft
St. John's Wort
Coumadin
Jantoven
Eliquis may also react negatively to other substances. These include grapefruit juice, alcohol, and tobacco.
Examining Xarelto
But what about Xarelto?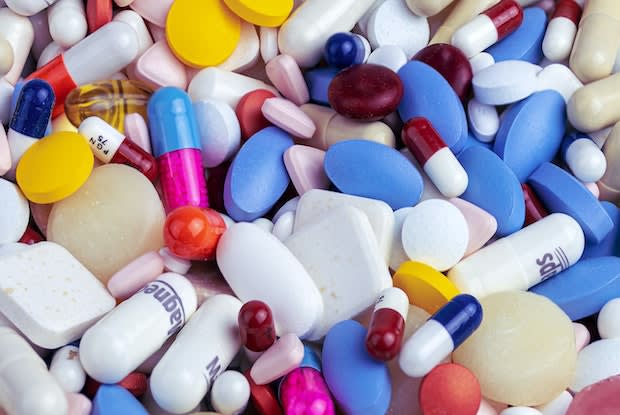 Prescribed Use
For the time being, brand-name Xarelto is often prescribed for the same issues as Eliquis. That includes preventing both strokes and blood clots in those with atrial fibrillation and no heart valve disease. And in many cases, it also includes treating DVT and PE.
It can also be used in combination with aspirin. This helps people with coronary artery disease and peripheral arterial disease to decrease their risk of:
Heart attacks
Strokes
Death
But like with Eliquis, and any other medication, it could be used to treat many other issues.
Side Effects
Taking Xarelto for any issue may cause some side effects. [3] More common ones may include:
Back pain
Bleeding gums
Bloody or tarry stools
Dysfunctional bowel or bladder
Paresthesia (tingling- or burning-like sensations)
Breathing or swallowing difficulties
Dizziness
Headaches
Increasing menstruation or vaginal bleeding
Leg weakness
Nosebleeds
Numbness
Paralysis
Prolonged bleeding from cuts
Red or dark brown urine
Less common side effects may include:
Fainting
Arm or leg pain
Wound secretion
Rarer side effects might involve issues with urination.
Drug Interactions
Xarelto can also interact poorly with other medications. Many of which are ones that affect Eliquis similarly. As a result, Xarelto may also react poorly to alcohol and tobacco. So whichever medication you take, be sure to keep an eye on what you consume.
Realizing the Similarities
Now that we've gone through a basic outline of Eliquis and Xarelto, let's consider their similarities. Both medications:
Do not have generic forms just yet
Manage strokes and blood clots
Cause side effects like headaches, dizziness, and breathing difficulties
React potentially to alcohol and tobacco
Determining the Differences
The two medications aren't completely alike, however. For one, they have their own pros, cons, and pricing. So let's explore some of them.
Benefits
To start, Eliquis offers the following pros:
Helping patients with atrial fibrillation and other clotting disorders to effectively reduce their risk of stroke
Allowing patients to take a blood thinner without regular blood tests or diet regulation
Lowering the chances of leg and lung clots from forming again
But that doesn't mean that Xarelto has less to offer. In fact, it can provide the following benefits:
Working just as effectively as Eliquis and other medications to prevent strokes and stop clot formations
Easing use by not requiring regular blood tests or frequent dose changes
Interacting with fewer types of food than the average blood thinner like Coumadin
Downsides
With that said, not everything about either medication is perfect.
Eliquis typically comes with the following cons:
Making bruising easier and bleeding harder to stop and treat
Increasing the risk of internal bleeding
Reacting poorly to artificial heart valves
Requiring patients to take it until their doctor says otherwise
Having no generic alternative
Requiring patients to avoid pregnancy when taking it
Xarelto, too, has its own downsides:
Increasing the risk of bleeding
Having no generic alternative
Requiring patients to avoid pregnancy when taking it
Also, not allowed with mechanical heart valves
Figuring Out Which One Is Right for You
So, as you can see, both Eliquis and Xarelto have their pros and cons. One medication may seem more appealing than the other to you. But either way, talk to your doctor about it. They should take your interests and concerns into consideration. And in turn, you should end up with the blood thinner medication that is best for you and your health. You can buy Xarelto or Eliquis online through RxConnected and have your prescriptions delivered straight to your door.
DISCLAIMER: The content in this article is intended for informational purposes only. This website does not provide medical advice. In all circumstances, you should always seek the advice of your physician and/or other qualified health professionals(s) for drug, medical condition, or treatment advice. The content provided on this website is not a substitute for professional medical advice, diagnosis or treatment.